IMPORTANT MEETING NEWS
To ANTUNS:
Any of the parkways to the Cross Island Parkway to the Jamaica Ave. WEST exit. Take Jamaica Ave. to Springfield Blvd and make a left. Antunís is located just past the railroad overpass. An alternate route is to take the Belt Parkway to Springfield Blvd North exit. Be advised that this route has more traffic lights to contend with.
---
To the NYS FOP HQ:
New York State Fraternal Order Of Police
Empire State Lodge
911 Police Plaza
Hicksville NY 11801
Southern State East or West to Wantagh Pkwy North to Old Country Rd EAST. Take this to Newbridge Rd (Rt 106) North to West John St. just past the RR overpass. Make a right to FOP on right.
From LIE to exit 41 South (N. Broadway) to Rt. 106 South to W. John St. Left to FOP on right.
From Northern State to exit 35 (N. Broadway South) to Rt. 106 South to W.John St. Make left to FOP on right
By LIRR: Get off at the Hicksville station and walk 2 blocks north to W. John Street and turn right to the FOP building.
---
We are hopeful that many more members will be attending these meetings because remember, this is your Association and if you have anything important to say, this is the time for it.
JOIN US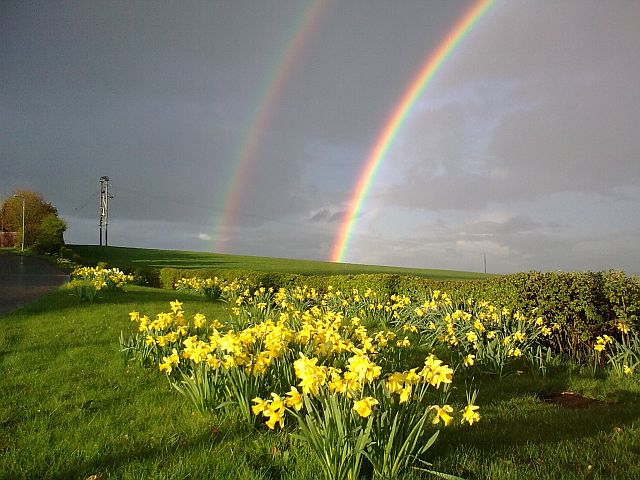 FOR A
SPRINGTIME CELEBRATION
AT THE NEXT
ROMEO & JULIET LUNCHEON
APRIL 11TH AT 12:30 PM
KING UMBERTO RESTAURANT
1343 HEMPSTEAD TPKE
ELMONT NY
516-352-3232 WWW.KINGUMBERTO.COM
YOU WILL RECEIVE APPETIZERS,
A CHOICE OF 4 ENTREES, UNLIMITED SODA,
DESSERT WITH TEA OR COFFEE (REG & DECAF)
A CASH BAR IS AVAILABLE
$85 FOR COUPLES
$45 FOR SINGLES
PAYMENT IN ADVANCE, PLEASE!
IF YOU PAY AND ARE UNABLE TO ATTEND, YOUR MONEY WILL BE REFUNDED
SINGLES AND COUPLES WELCOME
FREE PARKING IS AVAILABLE AT THE SW CORNER OF MEACHAM AVENUE
CONTACT VINNIE SERVEDIO
516-735-9095 OR 1KRAMDEN@OPTONLINE.NET
MAIL TO 47 BLACKSMITH RD, LEVITTOWN NY 11756-3105
2018 FLORIDA REUNION
The committee would like to introduce our new web page for the 2018 Florida Reunion, occurring June 8-10th. It is WWW.NYCTPFLORIDAREUNION.COM This web page has been designed to provide you with registration details, reunion news, updates, etc. On the home page, you will find a video introduction and links to additional pages. At this time, I would like to draw your attention to the page entitled "2018 Reunion" and specifically, the sub category, "Reunion Updates". It is here that new information will be posted as it becomes available, such as newly planned events, airport transfers, etc. We will continue to send out notices but you can check this page periodically for updates also.
As I mentioned in the introduction video, the committee will be doing a final review of the hotel in mid-January. If all goes well, we will send out a notice that registration is open. We will provide you with an 800 number to contact the hotel, as well as a code, identifying you as a member of our group. Please do not try to register until we send out the notice. We are also trying to add a form to the web page whereby you will be able to provide us with all the information we need to complete your registration. Such as meal choices, seating preferences, cruise information, as well as information needed concerning any additional planned events.
We anticipate a large turnout this year, as we celebrate our 22nd reunion and the 50th Anniversary of the classes of 1968, so I urge you to make your reservations early. Once our allotment of rooms are sold, out we cannot guarantee that you will get a room or that it will be at the largely discounted rates.
If for any reason you make a reservation and then must cancel, PLEASE do not cancel through the hotel. Contact me directly at the email address on our website. By doing this, we keep the room available for someone else in our group. I assure you, I WILL make the cancellation for you.
Finally, there are always those who wish to drop by and visit during the days we are at the hotel. You are always welcome! Many chose to stay and join us for dinner and dancing. We encourage this, however, if we get the turnout we expect, we may not be able to accommodate everyone. Accommodations will be determined by seating availability and on a first come, first serve basis, paid in advance. I say this because once we notify the hotel of the number of dinners we are charged for that number and it is non-refundable. Also, anyone making a reservation for a double room, in which there will be more than two people staying in that room, the hotel will not be charging your room for the extra dinners. Therefore, those dinners must be paid directly and in advance to the Committee. We will notify you of the price at a later date. The same is true for the dinner /gambling cruise. Once we provide the names to the ship, we are required to pay for all those listed.
In closing, we hope that the web page will bring the reunion into the 21st century providing us with a tool to enhance your reunion experience, as well as, assist us in gathering necessary information. If you have any suggestions for the reunion or things you would like us to try, please share them with any committee member. I promise they will be considered and discussed. Feel free to contact any of the committee using their provided email addresses. Again the web page address is www.nyctpfloridareunion.com
BE SAFE! HAPPY HOLIDAYS!
WE LOOK FORWARD TO SEEING YOU ALL IN JUNE!
Florida Reunion Committee
Louis Hollander